Want to know more about letting your Norbury, South London property?
We've been taking care of landlords and their properties since we first opened our doors back in 2004, and we're proud to say that many of them have been with us from the very beginning and their recommendations have been instrumental in helping our business and reputation grow.
Our landlords trust us because whilst taking great care of their properties and tenants, we also help them stay on top of their legal obligations and are the place to go for advice and information on everything you need to know about letting your property, such as in our Landlord Guide below.
Our basic Landlord Guide explains what is expected of you as a landlord, however, if you have a management contract with Harmens, we can take of almost all of these tasks so you can relax while we make sure your tenancies are running smoothly.
Landlord Guide
The basics every landlord needs to know before and during the course of their tenancies.
Before handing over the keys to your property, you must make sure it meets the legal standards to be let, and commit to maintaining them throughout the tenancy.
The majority of landlords go above and beyond the guidelines, however it is important that you are fully aware of your obligations, plus the law may have changed since you last let your property.
Habitable Homes
All residential rental properties must meet The Homes (Fitness for Human Habitation) Act 2018 and fulfil the following basic requirements:
Well-functioning plumbing, sewage, central heating, and hot water systems.
All rooms must have natural light and ventilation, with the except of bathrooms. (see below)
Bathroom and kitchens must have extractor fans to avoid harmful mould.
Sinks, baths and showers must be well sealed to avoid water damage.
Exterior doors and windows must be lockable and in good-condition*
*Our management contracts include emergency locksmiths, repair and maintenance contractors, and key holding.
Should tenant misuse be shown, then they will be liable for paying for any repairs, otherwise, these requirements are the landlords' responsibility.
You can read the FULL HHSRS guidance HERE.
Gas & Electric Safety Certificates
Gas and electric safety certificates must be current for all rental units. Gas Safety Certificates must be renewed annually, but Electrical Installation Condition Reports (EICRs) must be renewed every three to five years.
If you choose our property management services, we can arrange these for you and renew them as required.
Smoke Alarms
Each floor in a rental property that is used as a living area must have a working smoke alarms and must be tested and working on tenant check-in. If the alarm uses batteries, tenants must replace them during their tenancy as required.
We will test fire alarms and replace batteries annually if we manage your property.
CO2 Alarms
Every room with a gas heater or boiler must have a carbon monoxide alarm.
We can arrange installation (please request a quote), and management contracts can include ongoing testing and maintenance.
Interiors
Clean and well-maintained interior walls, ceilings, floors, and carpets are required.
Properties must be mold-free.
Furnishings
Most rental properties are let unfurnished, however, if you do let your property furnished, it must comply with current fire safety regulations and be well-maintained
EPCs
With the exception of listed buildings, all residential rental properties must have a current EPC certificate of not lower than an E rating, before being marketed. This minimum rating will rise to C on all new tenancies in 2025 and all current tenancies in 2028.
EPCs last 10 years, but if you've made energy-saving improvements to your property, we recommend getting a new one even if it's still valid to boost its rental value and desirability.
Need an EPC? We can arrange this for you. Ask one of our team for a quote.
Right-to-Rent
Landlords must verify tenants' eligibility to rent in England. Our tenant referencing service includes this.
Anti-Money Laundering (AML)
Should a monthly rent be equivalent to or above £8,500 per month it is the landlords responsibility to carry out AML checks. If we are the managing agent of the property, it will be down to us.
Tenancy Agreements
Residential lets are normally a Shorthold Tenancy (AST) agreements. An AST protects both landlords and tenants, and without one, evicting a tenant may be difficult.
Tenant Deposits
By law, tenant deposits must be registered with a Tenant Deposit Scheme and tenants informed within 30 days. Most landlords want us to register deposits for them with our My Deposits scheme account.
Our Legal Obligations to You.
Client Money Protection
All client monies must be protected by a Client Money Protection scheme by law.
Redress Scheme
In the highly unlikely event that either you or your tenant feel that we have fallen short of expectations and are unhappy with our services, should we be unable to resolve the situation satisfactorily, please contact The Property Ombudsman Service.
Should you have any further questions or require any additional information, please get in touch as our team would be more than happy to help.
Want to discuss letting your property and find a landlord service that fits your own specific needs? We'd love to hear from you.
Read What Our
Customers Say
We've had a really great experience with Harmens. We lived in a flat managed by them for over two year and have always had help with anything that we asked for. Everybody we had to deal with have always been very friendly, polite and helpful every time. I recommend them 100%.
O Knollseisen
I'm absolutely happy with this agency. I've been living in one of their flats since 2017. All the employees I've interacted with have always been polite, friendly, helpful and professional. Everytime I had any issues or something has broken within the flat they have fixed it asap without any costs or me insisting. I could always happily continue using their services.
Sorina
We had a great experience with this agency! Very friendly, great communication, very quick at fixing any issues with the house. We'll be renting with them again.
R Pereira
The employees at Harmens estate agents have been wonderful as they always manage to meet my needs. whenever I need help they always respond straight away. I don't believe I've had any bad experiences with them since I've moved into a property they've managed, which was roughly a year and half ago.
K Brown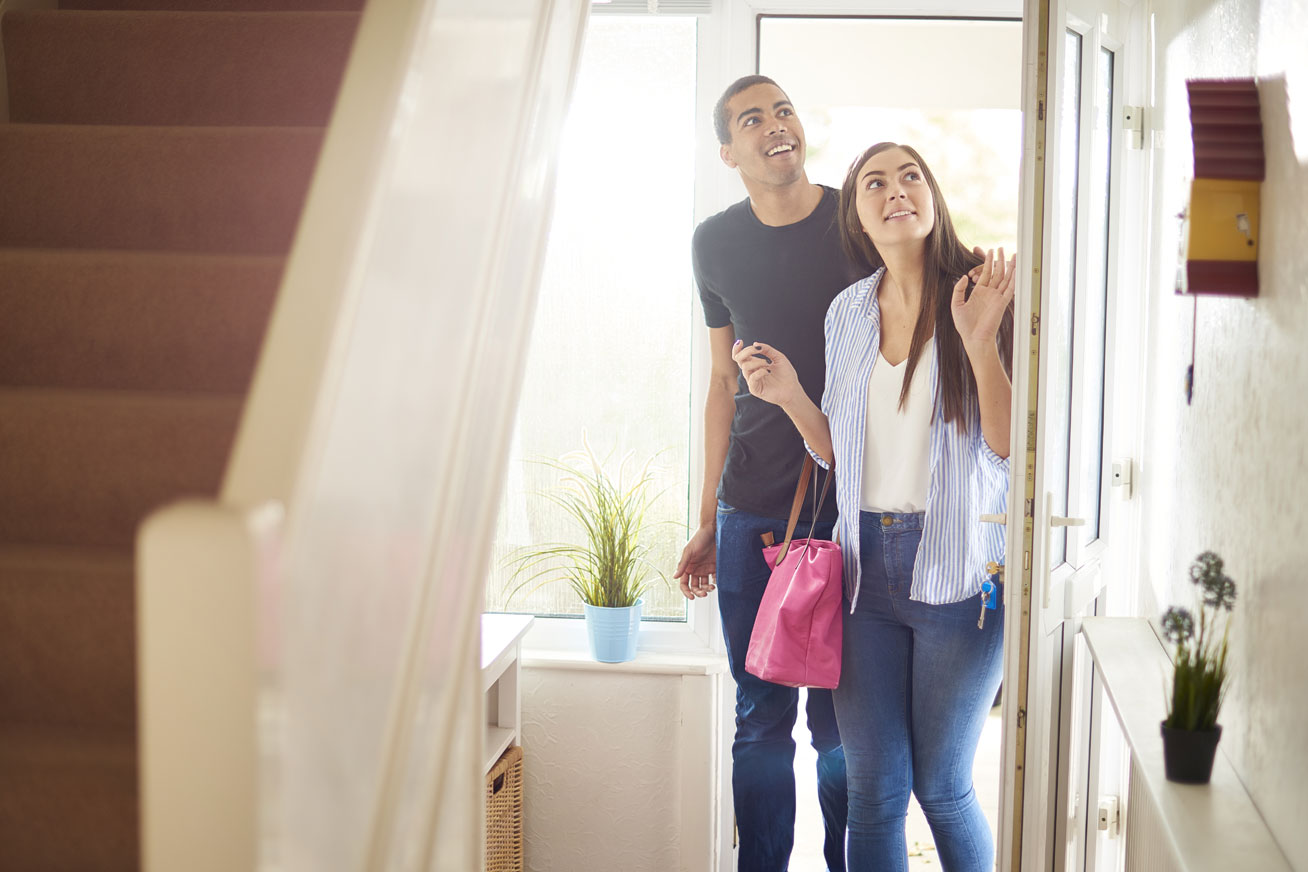 How Much is Your Property Worth?
Find out today with a free, no obligation valuation.
Book a Valuation