Ready to sell? What happens next?
Planning your property sale starts with knowing what to expect.
Our Selling Guide will help you plan your move and set you on course to achieving your goals.
Step 1. Valuation
An accurate and achievable valuation is one of the most important steps to a successful sale. Undervaluing could mean you miss out financially, whilst overpricing could leave you stuck on the market.
At Harmens, we use accurate market data and local knowledge to help you set the best price possible and to sell in the time period you want and need.
Step 2. Appointing your estate agent
Once you have read and signed our terms of business, we will ask you to complete a property information questionnaire and provide us with photo ID and proof of address to comply with anti-money laundering (AML) regulations.
Step 3. Energy Performance Certificate (EPC)
All residential homes (with the exception of listed buildings) must have an energy performance certificate (EPC)in order to be marketed in England and Wales
EPCs tell you how energy efficient a property is with a rating from A (very efficient) to G (inefficient).
If you haven't already got an EPC, we can organise one for you as it is required before marketing of your home. Please ask us for a quote.
Step 4. Marketing your property
Once we have taken your property photos, prepared your details and you have approved them, your property will be advertised in all of the right places, including: On the Market, Zoopla and Facebook, as well as our modern and user-friendly website and our prominent window display.
Step 5. Accompanied viewings
We provide accompanied viewings, including during evenings and weekends by our experienced staff who will be able to answer potential buyers' questions and provide feedback within 24 hours.
Step 6. Accepting an offer
Before putting forward any offers, we will check their ability to proceed, including employment status, sales chain, cash or mortgage status. We will also conduct anti-money laundering checks (AML).
This helps minimise the risk of a fall through and disappointment later on.
Step 7. Appointing a conveyancing solicitor
You are now 'Sold Subject to Contract' (SSTC) and will need to appoint a solicitor,which should be a different one to your buyer. We will confirm to both parties the particulars of each one to ensure no conflict of interest occurs.
If you would like us to recommend a local solicitor, please let us know.
Your solicitor will now start putting together draft contracts and provide proof of ownership to your buyer's solicitor.
They will also conduct several checks, including their own AML checks on your buyer, both parties mortgage status and request your title deeds from the Land Registry.
There may be much toing and froing whilst both parties agree the sale terms and your buyer's solicitor may ask your solicitor for many things whilst they are completing their searches.
Step 8. Sales progression
Your lender will arrange a vluation visit to the property and all being well, you will receive a mortgage offer.
We will keep a close eye on the progress of your sale so we can help keep everything on track and chase any parties should they be holding up the transaction.
Keeping an open channel of communication is key to keeping chains strong and resilient and we will make sure you are always kept fully informed throughout.
Step 9. Exchange of contracts
Once all searches are complete and both parties are happy with the sales contracts, you can now sign and exchange contracts.
At this stage, your buyer will also pay their deposit into you solicitor's bank account and a moving date is agreed.
Both parties are now legally committed to selling/buying and you can safely say you are now 'SOLD'.
Step 10. Completion
Congratulations! You've made it to moving day.
It will be a very busy day for you and your solicitor, and you may need to pop in and sign some paperwork if you haven't already done so in advance.
Your buyer will now pay the balance of the sale price to your solicitor, who will then in turn transfer the property deeds into their name. They will also settle any outstanding mortgages and possibly transfer funds for your next purchase.
They will normally retain funds to pay their own fees and organise payment of any Stamp Duty due to HMRC if you are also buying a property.
Once your solicitor has received cleared funds from your buyer, they will call us and let us know that we can now hand over the keys to your buyer.
Read What Our
Customers Say
We've had a really great experience with Harmens. We lived in a flat managed by them for over two year and have always had help with anything that we asked for. Everybody we had to deal with have always been very friendly, polite and helpful every time. I recommend them 100%.
O Knollseisen
I'm absolutely happy with this agency. I've been living in one of their flats since 2017. All the employees I've interacted with have always been polite, friendly, helpful and professional. Everytime I had any issues or something has broken within the flat they have fixed it asap without any costs or me insisting. I could always happily continue using their services.
Sorina
We had a great experience with this agency! Very friendly, great communication, very quick at fixing any issues with the house. We'll be renting with them again.
R Pereira
The employees at Harmens estate agents have been wonderful as they always manage to meet my needs. whenever I need help they always respond straight away. I don't believe I've had any bad experiences with them since I've moved into a property they've managed, which was roughly a year and half ago.
K Brown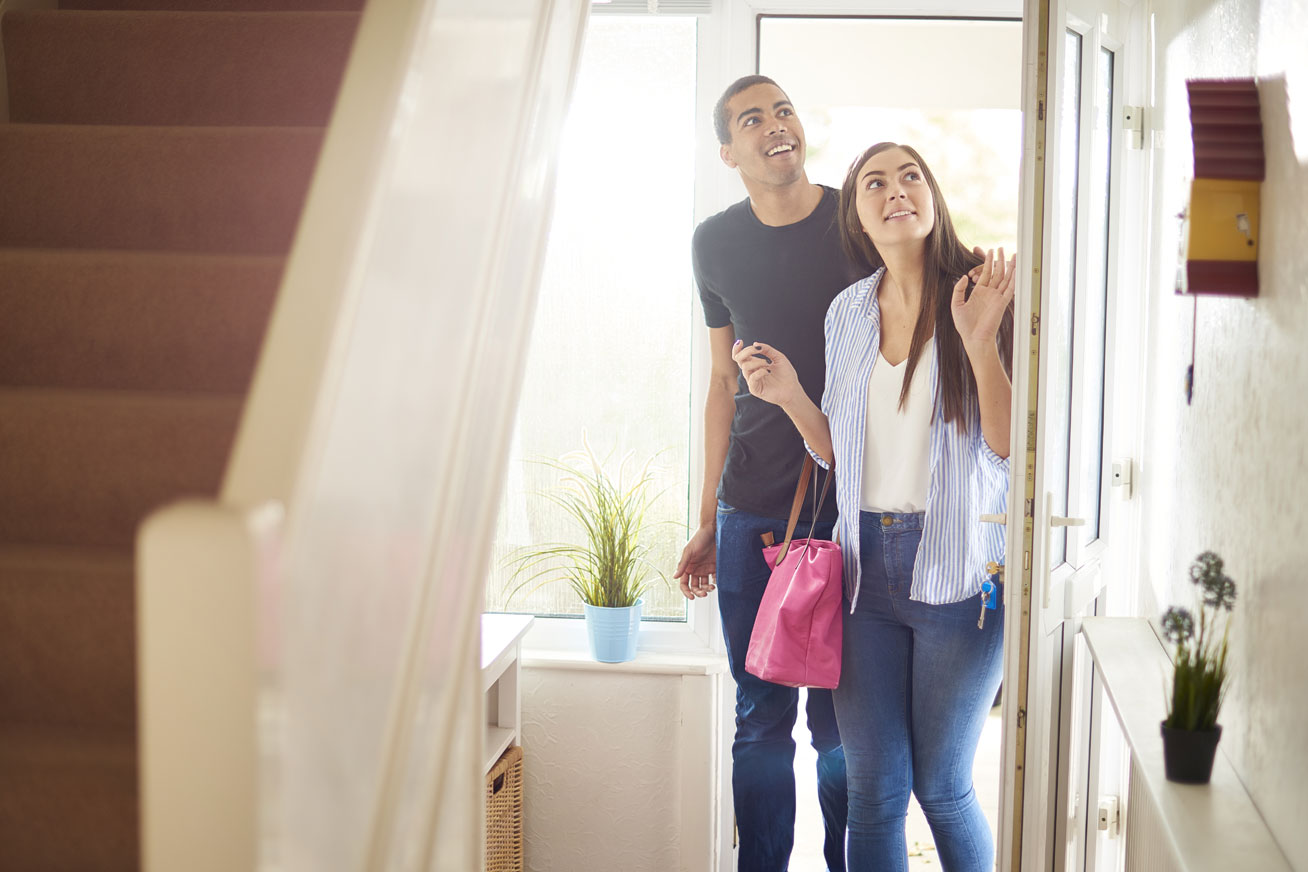 How Much is Your Property Worth?
Find out today with a free, no obligation valuation.
Book a Valuation