Tenants Guide to Renting
At Harmens we make renting a straightforward process and help tenants navigate the steps involved in finding and renting a property.
Our Tenants Guide will help you get started:
Step 1. Set your budget and goals
Before starting your search, consider your budget, property location, local amenities, whether you want furnished or unfurnished, and whether you need a pet-friendly property.
Step 2. Register with us
We'll help you narrow down your options to find the best properties for your needs. Pre-registering will speed up the procedure and boost your chances of getting accepted as a renter by the landlord.
Step 3. Securing you new home
When you have found your ideal property, you will want to secure it as soon as possible by paying a holding deposit. This will be the equivalent to 1 week's rent,
After referencing, this will be added to your overall security deposit.
Before taking your deposit, we will contact the landlord for permission to go ahead with referencing and request permission for pets if required. We'll inform you of the landlord's decision before requesting a holding deposit.
If you or any linked tenant misrepresent themselves, fail to disclose critical facts, or provide false information that causes the reference process to fail, your holding deposit may be forfeited.
Step 4. Referencing
Before taking up your tenancy, we will need to carry out several checks and requests certain documents.
This will include:
Referencing Credit Check
Proof of Income
Bank Statements
Employer References
Proof of Address
Proof of Identity
Employer References
Previous Landlord References
Right-to-Rent Check (legally required)
If your rent is over £8,500 per month, we will also need to carry out anti-money laundering checks.
Referencing may be carried out by an independent tenant referencing company
Step 5. Tenancy Agreement
Most tenancies are Assured Shorthold Tenancies. We will prepare your AST while referencing is being carried out.
Please review it before signing and let us know if any small modifications need to be discussed with the landlord.
Step 6. Deposits
A security deposit of 5 weeks' rent (or 6 weeks' rent if annual rent is over £50,000) is required before your tenancy begins. You only need to pay the additional amount since your holding deposit applies.
Your deposit will be registered the My Deposits scheme within 30 days and provide you with its reference number.
After the tenancy, this deposit is returned, less any agreed-upon damage deductions. The My Deposits scheme can also resolve deduction disputes.
https://www.mydeposits.co.uk/
Step 7. Rent
Before moving in, you must pay one month's rent and your security deposit.
You may also need to pay an additional rent for any agreed pets.
Congratulations! You can now collect your keys.
Step 8. Check in
Either ourselves or the landlord will check you into your new home and will go through an inventory with you. It is important to note any discrepancies as failure to do so could affect your deposit.
We will also collect meter readings and transfer utilities if we manage your property.
During check in, it is advisable to note where the fuse box, stop cock and boiler manuals are and ask to see the gas and electric safety certificates are all in order.
We will also test both fire and CO2 alarms during check in, and during quarterly inspections. You must check and change batteries during your tenancy should it become necessary.
Step 9. Your tenancy
During your tenancy, it is your responsibility to pay your rent on time, take good care of your property, report any repair and maintenance issues promptly and adhere to your tenancy agreement.
Unless otherwise noted, tenants pay utilities, telephone and braodband, TV licence, and council tax.
Possible Additional Costs
Late Rent Payment
Interest is charged on rent arrears at 3% above the Bank of England's base rate from the due date until it is paid, starting on day 15.
Early Tenancy Termination
The tenant will pay the landlord's re-letting charges if the landlord agrees to an early termination. Referencing, find only, inventory, check out, and rent until the new renter moves in. Maximum of property rent due.
Client Money Protection
Your rental payments are protected by our Client Money Protection Scheme (CMP).
Redress Scheme
In the unlikely event you are not satisfied with our services and we have failed to resolve them to your satisfaction, we are members of The Property Ombudsman redress scheme. You can find out more information on their services at www.tpos.co.uk
Read What Our
Customers Say
We've had a really great experience with Harmens. We lived in a flat managed by them for over two year and have always had help with anything that we asked for. Everybody we had to deal with have always been very friendly, polite and helpful every time. I recommend them 100%.
O Knollseisen
I'm absolutely happy with this agency. I've been living in one of their flats since 2017. All the employees I've interacted with have always been polite, friendly, helpful and professional. Everytime I had any issues or something has broken within the flat they have fixed it asap without any costs or me insisting. I could always happily continue using their services.
Sorina
We had a great experience with this agency! Very friendly, great communication, very quick at fixing any issues with the house. We'll be renting with them again.
R Pereira
The employees at Harmens estate agents have been wonderful as they always manage to meet my needs. whenever I need help they always respond straight away. I don't believe I've had any bad experiences with them since I've moved into a property they've managed, which was roughly a year and half ago.
K Brown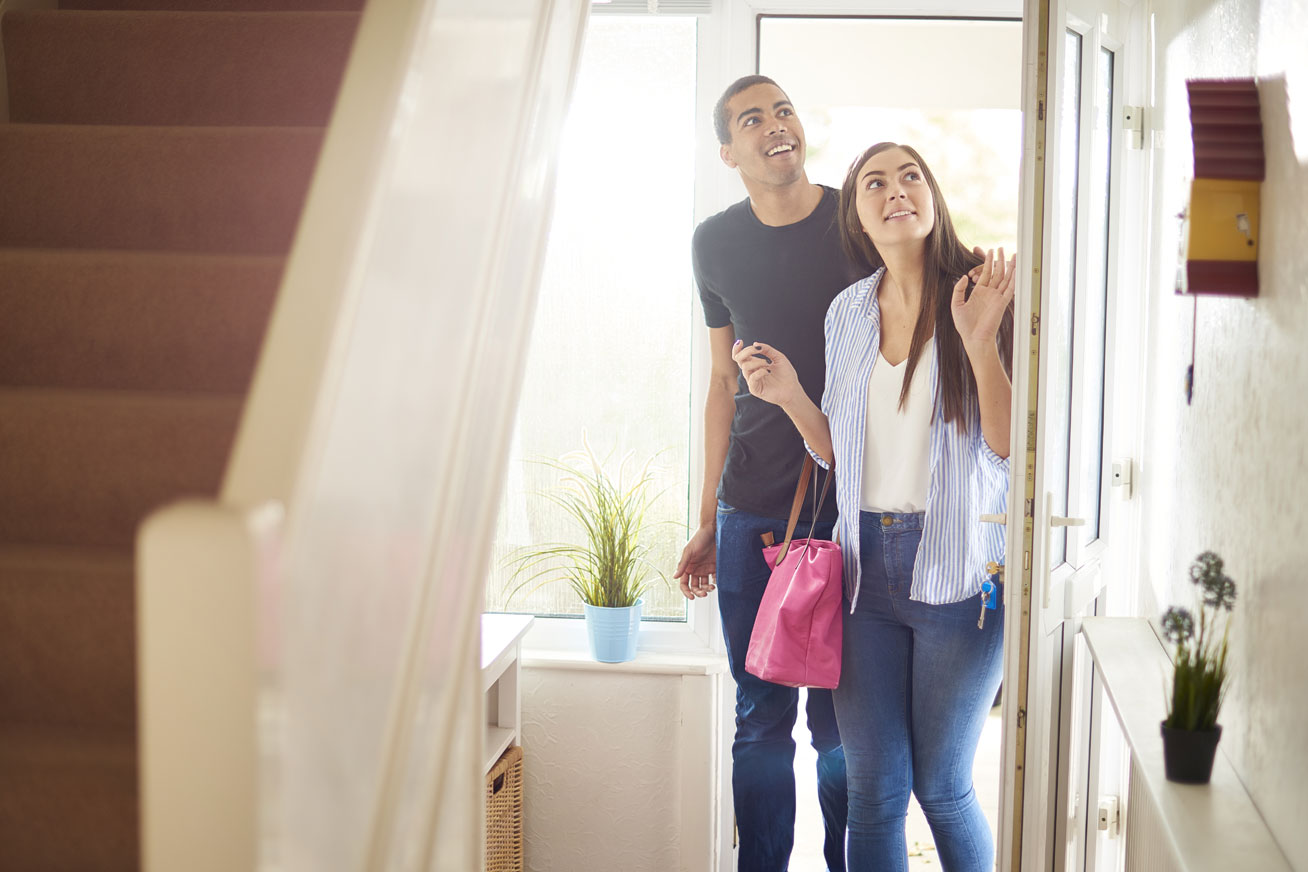 How Much is Your Property Worth?
Find out today with a free, no obligation valuation.
Book a Valuation